Accident & Emergency
99616 30000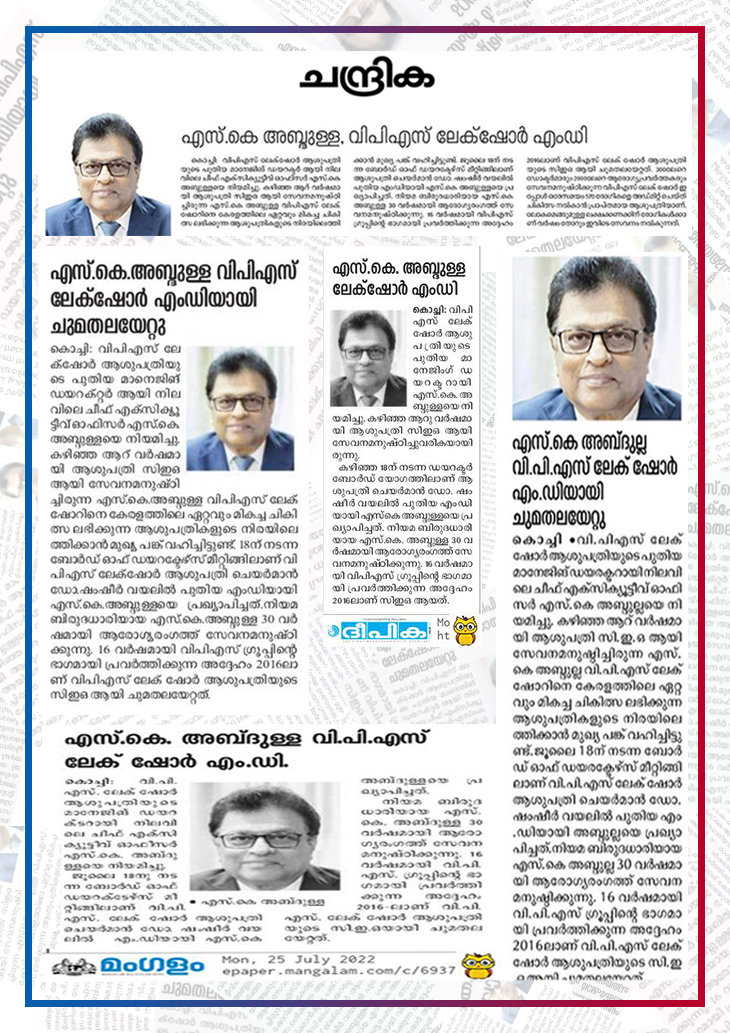 July 25th 2022
S.K. Abdulla has been appointed as the new MD
S K Abdulla, current CEO of VPS Lakeshore Hospital, has been appointed as the Managing Director. Being the CEO for the past six years, S K Abdulla has made a significant contribution to the expansion and development of VPS Lakeshore into a quaternary care hospital.
On 18 July 2022, following a director board meeting Dr. Shamsheer Vayalil, Chairman of VPS Lakeshore Hospital, promoted S K Abdulla to the position of Managing Director. 
S K Abdulla being a law graduate, has been working in the health sector for 30 years. He has been a part of VPS Group for over 16 years and took over as CEO in 2016 when VPS Group acquired a major stake in Lakeshore hospital.VPS Lakeshore is a 570 bedded quaternary care hospital with over 300 doctors and over 2,000  health care professionals. The hospital acquires the most advanced technology in healthcare to ensure the best and finest treatment results. Every year the hospital caters to millions of patients worldwide.