Accident & Emergency
99616 30000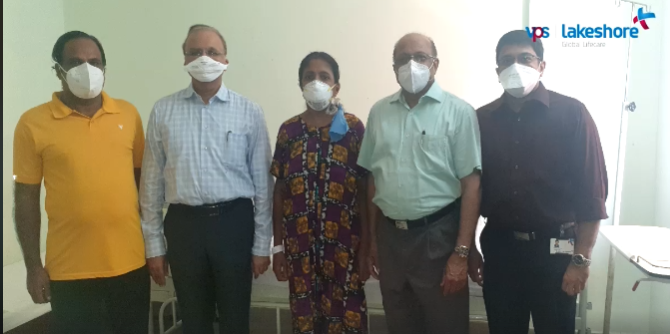 September 11th 2020
After 860 dialysis and 7 years of waiting, it's second lease of lives for Babu and Sindhu
Kochi: The selfless nature of T Byju (37) of Kappanayil House at Kotheri in Mattannur, Kannur, which went beyond his death when his relatives decided to donate his various organs when he was declared brain dead on August 22, 2020, was in news as he was a social worker throughout his life. Now, two of the five acceptors of his organs, again impress people's minds through the waiting and hardships they faced to turn the tide of their life and death situations. 
It was Babu (56) of Chathanad, Alapuzha and Sindu Ashok Kumar (44) of Changaramkulam, Malappuram, who had had the good fortune to have the kidneys of Byju transplanted in them. Of these, Babu was under treatment for his kidney disease under Dr. Georgy K Ninan for the last 9 years and was in the waiting list of Mrithasanjeevani, a Govt of Kerala initiative for organ transplants, for the last five and half years for a donor. During this period, he also underwent 860 dialysis while Sindhu, a patient of Dr. Aby P Abraham, the waiting was since 2013 when she was found to have kidney disease.
Both were successfully transplanted kidneys on August 23 at surgeries held at VPS Lakeshore Hospital in Kochi and they were discharged ON September 5 and 8 respectively. Dr. George P Abraham, Chief Transplant Surgeon and Urologist, VPS Lakeshore Hospital, said the surgeries started at 7 am on August 23 lasted till 2:30 pm. 
Nephrologists Dr Aby Abraham, Dr Georgy K Ninan, Urologist Dr Datson George and Anesthesiologist Dr Jaya Susan Jacob were also part of the transplant teams. S K Abdulla, CEO, VPS Lakeshore Hospital, said it was a moment of pride for the hospital to have successfully completed the surgeries under the safe conditions during these challenging times of covid19.