Accident & Emergency
99616 30000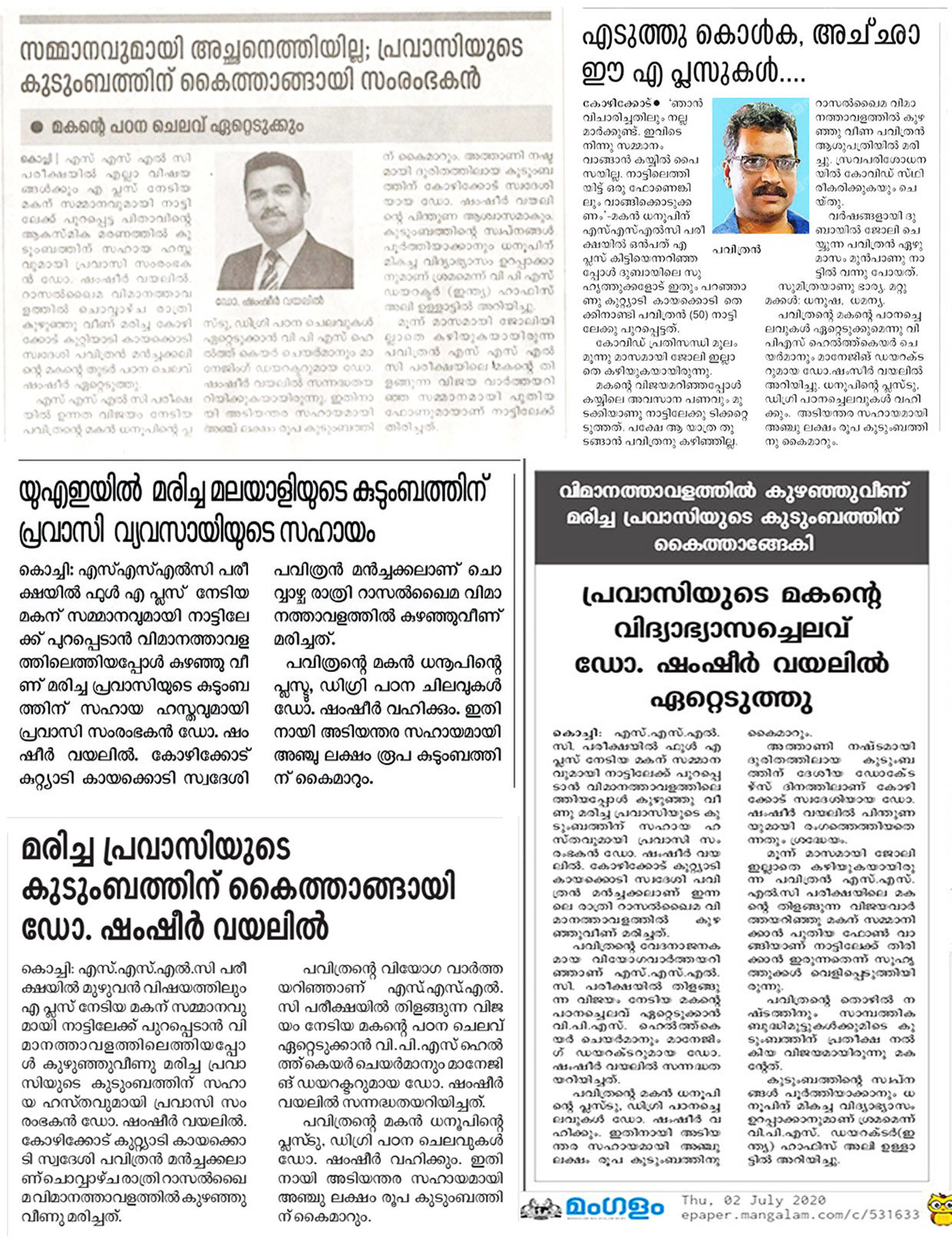 July 2nd 2020
A+ winning student's father collapses to death
UAE-based Indian doctor and entrepreneur Dr. Shamsheer Vayalil has offered to take over the educational expense of the deceased NRI's son, who has passed SSLC examination scoring A+ (the highest grade) in all subjects. 
The deceased NRI, Pavithran Manchakkal, a native of Kerala's Kozhikode district, died on Tuesday evening after he collapsed at Ras Al Khaimah airport. A goldsmith by profession working in Ajman, he was at the airport to return to India after losing his job due to the COVID-19 crisis.
VPS Healthcare (India) Director Hafiz Ali Ullat said they were deeply perturbed to learn about Pavithran's passing away through media. "It is a heart-wrenching story. We are willing to take over educational expenses of Pavithran's son, Dhanoop, who has passed the SSLC examination scoring A+ in all subjects. He is the hope of the family now and is good at studies. I believe this would be relief for the family and fulfilling the dreams of Pavithran. My deepest sympathies go out to the bereaved family."  
Pavithran had lost his job about three months ago and was waiting for a flight to return to India. The good results of his son in the SSLC examination amidst all the difficulties had come as a happy moment for the entire family. The untimely demise of him has as a shocker to the entire family and his friends in the UAE.