Accident & Emergency
99616 30000


Qualification
MCh, MRCS(Edin), FRCS NeuroSurgery(Eng), Post Doctoral Fellow (Neuro Surgery)
Experience
20 Years of Experience in Complex Spine and Brain Disorders.

Consultant Neurosurgeon, Frenchay Hospital, Bristol, UK.( 2005 - 2007)

Senior Consultant Neurosurgeon & HOD at Medical Trust Hospital, Kochi.(2008 - 2018

)
Exper

tise

 in

 Advanced Neuroendoscopic and Minimally Invasive Neurosurgery.

 Minimally invasive spine surgery.

 Microdiscectomy for disc problem.

 Navigation guided brain surgery for brain and spine tumors.

 ICP monitoring guided advanced brain trauma care.

 Intraoperative neuromonitoring to provide safe brain and spine surgery.

 Awake Craniotomy for complex brain tumors.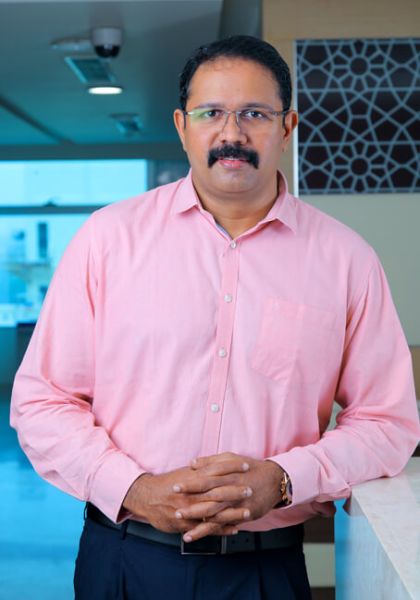 Dr. Sudish Karunakaran
Senior Consultant & HOD - Neurosurgery, Neurovascular Surgery, Paediatric Neurosurgery