Accident & Emergency
99616 30000


Qualification
MBBS, MRCP ( Pathology)
Experience
Over 17 years in Histopathology.

Other Information
Successfully completed a specialist training in Histopathology from the United Kingdom and hold CCST ( completion Certificate in Specialist training) from Royal College Of Pathologists.

Special interest in Renal and Transplantation Pathology and have undertaken ISN-ANIO Clinical Nephropathology Certificate Programme.

Presently handle Renal Pathology service at Lakeshore Hospital.

Specialized training in Neuropathology from NIMHANS, Bangalore.

Worked as a Consultant Histopathologist in various multispeciality hospitals in UK and India.

An active member of IAPM, IAP-ID and ISRTP.

Several publications in national and international journals.

Authored a chapter – Gastrointestinal Pathology in Clinical Gastroenterology.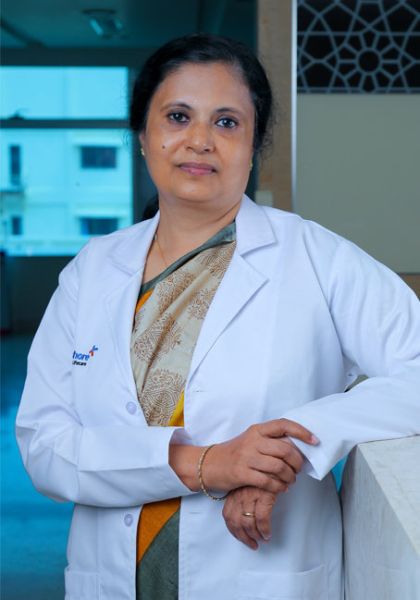 Dr. Renu Suresh Paul
Senior Consultant