Qualification
MBBS, MEM (GW-USA)
Experience
Trained at George Washington University Hospital, Washington DC.
Other Information
Areas of special interest include acute trauma management, point of care ultrasound and toxicology.

NULS Instructor (National Ultrasound Life Support) Accredited by SEMI (Society Of Emergency Medicine India).

BDLS & ADLS Provider Accredited by NDLSF (National Disaster Life Support Foundation).

BLS & ACLS Provider & Instructor – Accredited by AHA (American Heart Association).

Provider for Advanced Trauma Life Support (ATLS) Accredited by American College of Surgeons.

Pediatric Advanced Life Support (PALS) Provider – AHA (American Heart. Association) Accredited Provider for Neonatal Resuscitation Program (NRP) Accredited by NNF (National Neonatal Foundation).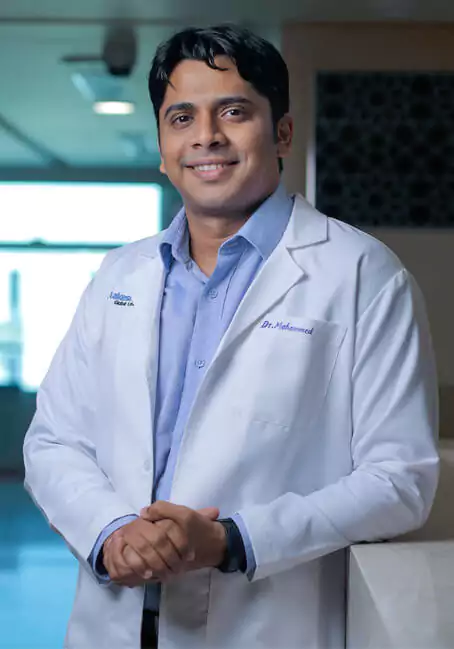 Dr. Mohamed A. A.
Senior Registrar