Accident & Emergency
99616 30000


Qualification
MBBS, M.S. (Ophthalmology), D.O. (Ophthalmology)
Experience
More than 18 years of experience in Ophthalmology
Worked as Consultant Ophthalmologist in SK Hospital, Trivandrum, KPM eye hospital and laser centre, Ernakulam and Medea Lasik Laser Centre, Ernakulam 
Worked as teaching faculty in medical colleges, both India and abroad
Other Information
MBBS from Government Medical College Trivandrum.
DO and MS from Government Medical College Kottayam.
Indexed/peer reviewed journal publications:
1.Kaliyadan F, Biswas K, Dharmaratnam AD. Progressive Facial Hemiatrophy – A case series. Indian J Dermatol .Indian J Dermatol. 2011 Sep-Oct;56(5):557-60.
2.Kaliyadan F, Khan AS, Kuruvilla J, Biswas K. Validation of an E-osce for assessment. Indian J DermatolVenereolLeprol. 2014 Mar-Apr;80(2):134-6.
3. Al Rashed A, Al Naim M A,  Al Subaie H A,  Al Shehab K A, Al Hathloul HS, Feroze K, Ansari M A.Types of Glaucoma in a University Health Centre in Al-Ahsa , Saudi Arabia: A Pilot Study. Nigerian Journal of Ophthalmology.Nigerian Journal of Ophthalmology / Jan-Jun 2015 / Vol 23 / Issue 1
4. Kaliyadan F, Gosai B B, Al Melhim W, Feroze K, Qureshi H A, Ibrahim S, Kuruvilla J. Scanning electron microscopy study of hair shaft damage secondary to cosmetic treatments of the hair. International Journal Of Trichology/April-June 2016, 8(2):94-98
5. Al Wadani F, Feroze KB, Al Yahya R. The relationship between vertical cup–disc ratio and body mass index in a population of adult Saudi females. Niger J Ophthalmol 2018;26:121-7
6. Kaliyadan F, Feroze K. "Hair Building" Fibers Through the Dermoscope. Indian Dermatol Online J. 2018;9(5):362-363.
7. Feroze K B. Biological response modifiers in Ophthalmology: New horizons, new challenges and new hopes. Kerala J Ophthalmol 2018;30:76-86
8. Alhanouf Al-qernas, Dr. Kaberi Feroze. (2018). A cross-sectional study on knowledge of symptoms ,risk factors and impact on the quality of life of dry eye syndrome among general population Al-hasa region of Saudi arabia. Indo american journal of pharmaceutical sciences, 05(12), 16266–16275.
9. Alshehri AM, Feroze KB, Amir MK. Awareness of ocular manifestations, complications, and treatment of sickle cell disease in the eastern province of Saudi Arabia: A cross-sectional study. Middle East Afr J Ophthalmol 2019;26:89-94  
10.  Kaliyadan F, Ashique KT, Feroze K. Detachable magnifier for electrosurgical procedures. Indian Dermatol Online J 2019;10:596-7
11. Kaliyadan F, Feroze K, Kuruvilla J. Dermoscopy of Dermatitis Neglecta in the Periocular Area in Skin of Color. Indian Dermatol Online J. 2019;11(4):678-679. Published 2019 Sep 26. doi:10.4103/idoj.IDOJ_482_18
12. Feroze KB. Ciclosporin A in ophthalmology:A systematic review. Kerala J Ophthalmol 2019;31:182-90.
13. Kaliyadan F, Grover C, Kuruvilla J, Alkhateeb AA, Feroze K. Simple moulage for improving simulation for objective structured clinical examinations in undergraduate dermatology courses. Indian J Dermatol Venereol Leprol. 2020 Sep-Oct;86(5):606. doi: 10.4103/ijdvl.IJDVL_596_19. PMID: 32769302.
14.  Feroze KB, AlAbdullah ZA, AlOnayzan AH, Pattath A. The association between personality traits and dry eye disease: A cross-sectional study. Saudi J Ophthalmol 2020;34:120-3.
15. Feroze KB. Ocular manifestations of COVID-19 infection: A review of available information. Kerala Journal of Ophthalmology.2021;33(1): 22-28
16. Feroze KB. Retinal manifestations of COVID-19 disease - A review of available information. Kerala J Ophthalmol 2021;33:132-8
17. Feroze K, Kaliyadan F. Targeted genetic and molecular therapies in neurofibromatosis – A review of present therapeutic options and a glimpse into the future. Indian J Dermatol Venereol Leprol 2022;88:1-10.
18. https://www.ncbi.nlm.nih.gov/books/NBK430903/ (Secondary glaucomas/Statpearls/Pubmed)
19. https://www.ncbi.nlm.nih.gov/books/NBK430887/ (Buphthalmos/Stapearls/Pubmed)
20. https://www.ncbi.nlm.nih.gov/books/NBK431094/ (Xerophthalmia/Statpearls/Pubmed)
21. https://www.ncbi.nlm.nih.gov/books/NBK441922/ (Canaliculitis/Statpearls/Pubmed)
22. https://www.ncbi.nlm.nih.gov/books/NBK441970/ (Internuclear ophthalmoplegia/Statpearls/Pubmed)
23. https://www.ncbi.nlm.nih.gov/books/NBK431106/ (Neurotrophic keratitis/Statpearls/ Pubmed)
24. https://www.ncbi.nlm.nih.gov/books/NBK441850/ (Retinopathy, Hemoglobinopathies/Statpearls/ Pubmed)
25. https://www.ncbi.nlm.nih.gov/books/NBK441862/ (Retinopathy, Interferon/Statpearls/Pubmed)
23. https://www.ncbi.nlm.nih.gov/books/NBK441892/ (Parinaud syndrome/Statpearls/Pubmed)
24. https://www.ncbi.nlm.nih.gov/books/NBK441926/ (Ocular manifestations of HIV/Statpearls/Pubmed)
25. https://www.ncbi.nlm.nih.gov/books/NBK430845/ (Transient loss of vision/Statpearls/ Pubmed)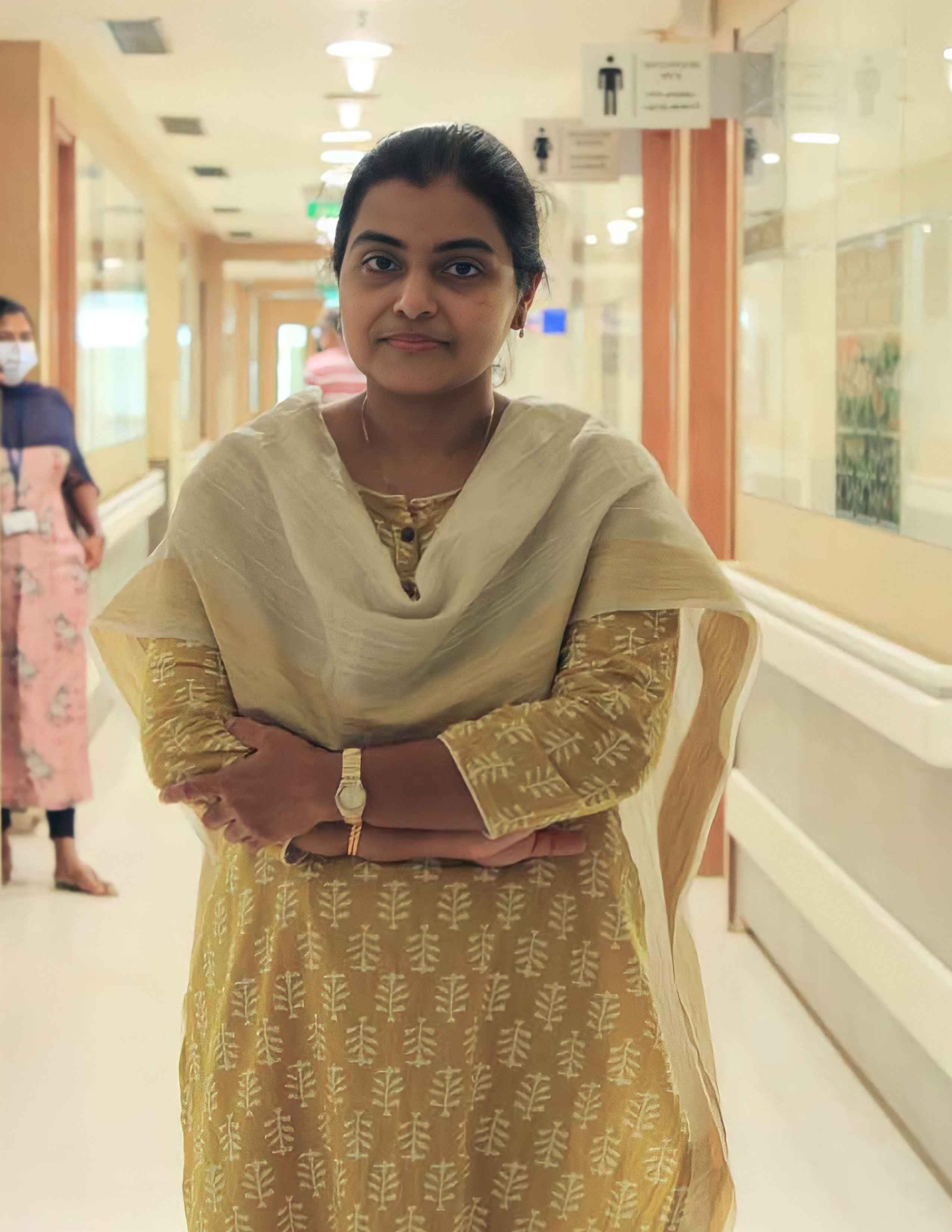 Dr. Kaberi Biswas
Consultant