Accident & Emergency
99616 30000


Qualification
MS, MCh
Experience
Worked as Specialist in the Department of GI Surgery and also as Assistant Surgeon at Kerala State Health Service.

Senior Resident/Lecturer in General Surgery and Cardiothoracic Surgery at St. John's Medical College Hospital, Bangalore.

Senior Resident in GI Surgery at Government Medical College, Trivandrum.
Other Information
(Research and Publications)
Effect of Glutamine supplementation on Infectious Morbidity and Mortality in patients operated for Secondary Peritonitis - Postgraduate Thesis for MS General Surgery


Low Anterior Resection Syndrome in patients operated for Rectal cancer - created a questionnaire, collected and analysed data as part of research activities in the department.

Malignancy in Chronic pancreatitis - involved in data collection and analysis as part of research activities in department and involved in publication of data related to PanIn lesions in chronic pancreatitis.

 Involved in compiling multi institutional database on Colorectal Cancer and Chronic Pancreatitis.

Mathew J, Rajaneesh N, Rozario A. Novel Use of Purse String Anoscope for Transanal Surgery (Surgical Innovation), Journal of Colorectal Diseases, July - September 2007

Sindhu, R. S., Parvathy, G., Fysal, K., Jacob, M. K., Geetha, S., Krishna, B., ... & Rajan, R. (2015). Clinical profile of PanIN lesions in tropical chronic pancreatitis. Indian Journal of Gastroenterology, 34(6), 436-441.

Valappil FK, Rajan R, Natesh B, Sindhu RS, Raviram S, Mathew J. Evaluation of Gold's nomogram for predicting recurrence-free survival in gastrointestinal stromal tumors in Indian patients. Indian Journal of Gastroenterology. 2016 Jun 3:1-4.

H Ramesh, Mathew J. Controversies in Pancreatic Cancer. GI Surgery Annual 2016.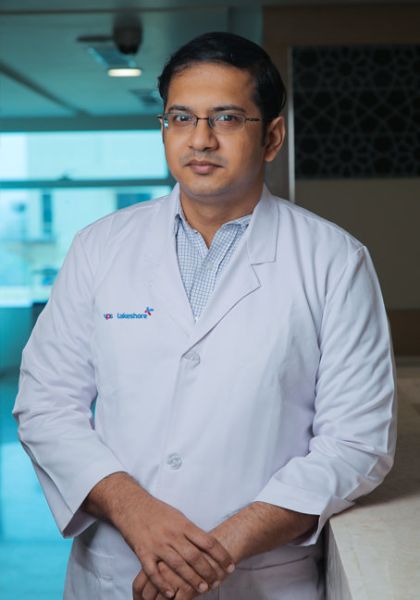 Dr. Jacob Mathew Kadampuzha
Consultant