Accident & Emergency
99616 30000


Qualification
MS, MCh, FACS, FRCS
Experience
More than 30 years of experience in Gastrointestinal Surgery.

 Served in key positions of the GI Surgery and Digestive Diseases Centres at renowned hospitals in the state.

Performed the first Laparoscopic Cholecystectomy in the state and pioneered the growth of basic and advanced Laparoscopic Surgery.
Other Information
Two gold medals in Obstetrics & Gynecology, Certificates of Merit in Internal Medicine and Forensic Medicine.

MS - Bronze Medal

Fellow, American College of Surgeons, 1996.

Fellow of Royal College of Surgeons of England ad eundem 2006.

PK Sen Memorial Orator, Association of Surgeons of India, 2005 (Jaipur)

Dr Raghavachari Orator, Association of Surgeons of India, Kerala Chapter, Cochin, May 2006.

Professor AFA Mascarenhas Memorial Orator, St John's Medical College, Bangalore, May 2006

Pfizer Orator, Indian Society of Gastroenterology, Annual Congress, Mumbai, November 2006.

Pathak Memorial Oration of the Rajasthan Cancer Society, RAMAS 2007, Jaipur, January 2007.

MASICON oration, ASI, Nagpur, April 2008

Dr Kalyanasundaram Oration, ASI Madurai City chapter, June 2008.

Dr Ramesh Nigam oration of the Association of Surgeons of India, Ludhiana, December 2008

Received the Young Clinicians Award at the World Congress of Gastroenterology in Los Angeles, California, USA in October 1994 (certificate + sponsorship of attendance of the World Congress). Presented the paper "Tropical pancreatitis - long term results of surgery" to the Educational Center Amphitheater, where papers were grouped according to the subject and the presentations critically appraised by a panel of experts in that field.
Received the International Award for Young Surgeons at the 95th Annual Congress of the Japan Surgical Society in Nagoya in April 1995 (cash + certificate). The paper presented was "Risk factors for mortality following pancreaticoduodenectomy".

Dr. H. Ramesh has to his credit over thirteen book chapters in medical volumes and close to hundred publications in journals.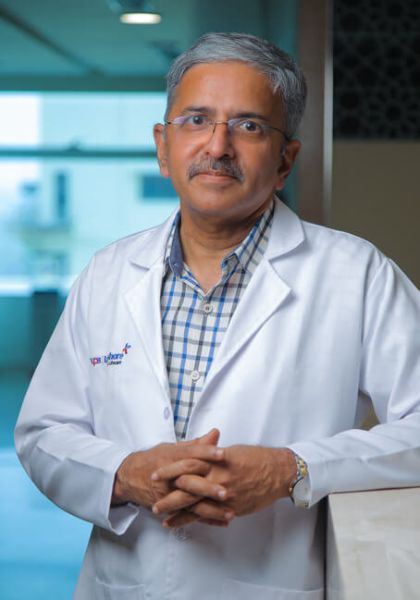 Dr. H. Ramesh
Senior Consultant, Director of Surgical Gastroenterology