Accident & Emergency
99616 30000


Qualification
MBBS,MD Radiology , Fellowship In Interventional Neuroradiology, Fellowship In Vascular and Interventional Radiology. 
Experience
Experience
9 years of professional experience in the Department of Neuro and Vascular Interventional Radiology. 




Fellowship in Interventional Radiology from GS Medical College and K.E.M Hospital, Parel, Mumbai 

Fellowship in Vascular & Interventional Radiology from Kovai Medical Centre and Hospital, Coimbatore.
Other Information
MBBS from Baroda Medical College

MD (Radiology) from BJ Medical College, Ahmedabad.
Expertise 
Entire spectrum of neurovascular endovascular procedures (aneurysm coiling, acute stroke thrombectomy, carotico-cavernous fistula, brain AV Malformation dural AV fistula, spine and spinal cord vascular malformations, paediatric vascular malformation)

Embolization (bronchial artery, GI bleeding, post trauma/ post surgery bleeding, post partum hemorrhage, fibroids, hypervascular tumors-per op, prostate embolization)

 

Aortic interventions/stent grafting-aneurysm, dissection, traumatic injury.

Angioplasty and stenting- anywhere in the body except heart.

Venous interventions- varicose vein, DVT lysis, stenting.

Hepatobiliary-TIPSS, DIPSS, BRTO, PTBD, biliary stenting, TACE/TARE for Liver tumors.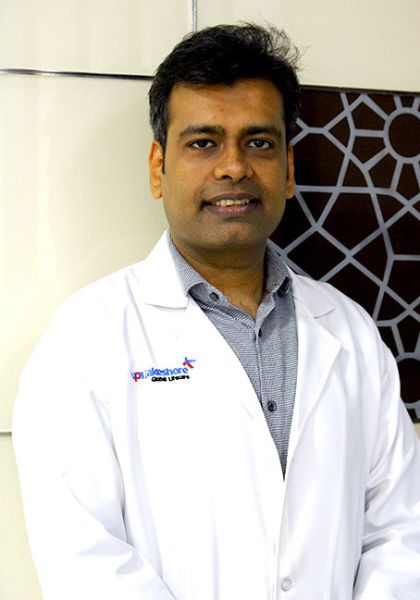 Dr. Dharav Rameshbhai Kheradia
Senior Consultant - Interventional Radiologist