Accident & Emergency
99616 30000


Qualification
MBBS, MS, M.Ch
Experience
Had General Surgery training at Coimbatore Medical College and Hospital.

Has been a part of South-East Asia's first Bilateral Hand Transplant for which his team was awarded the best surgical team by the British Medical Journal.

Served as a mentor to overseas students who were interested in Plastic Surgery.

Won awards at National and State level conferences.

Affiliated with the Indian Medical Association, Association of Surgeons of India and the Kairali Plastic Surgeons Association.

Special interest in facial plastic surgery, breast and body contouring with liposuction and fat grafting.


Other Information
Performed various facial rejuvenation procedures.

Facelifts- with and without surgery.

Rhinoplasty- Surgical as well as Non-Surgical.

Saggy eyelid correction/blepharoplasty.

Chemical peels for the face as well as the entire body.

Facial acne scar correction.

Facial fillers/Lip Augmentation.

Thread lift for face/neck/forehead.

Botox for facial as well as neck wrinkles.

Botox for excessive sweating.

Breast augmentation with implants.

Breast augmentation with fat.

Breast lift/Breast reduction.

Buttock augmentation/Brazilian butt lift.

Body pigmentation/darkening correction.

360-degree body contouring with power-assisted liposuction.

Tummy tuck / Abdominoplasty.

Mommy makeover - Lipoabdominoplasty with breast lift + Vaginal Rejuvenation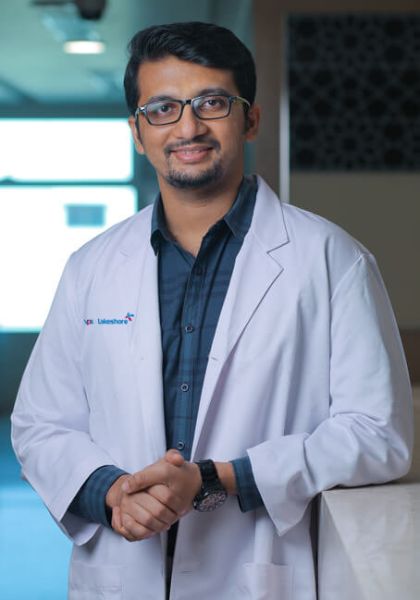 Dr. Akshay Omkumar
Associate Consultant