Accident & Emergency
99616 30000


Voice and Dysphagia Centre
The Voice and Dysphagia Centre at VPS Lakeshore Hospital is a dedicated centre that provides comprehensive care for children and adults with voice disorders. The voice disorders could be uncomplicated or could be as serious as voice box cancer, so a person experiencing trouble should be evaluated promptly by specialists.
The highly experienced professionals at the department cater to the personal requirements of the patients by conducting thorough evaluations. The laryngologists and speech pathologists at the department perform focused physical exam and specialized tests for accurate diagnosis and to determine the nature and extent of the problem and thereby formulate specified treatment plans for each patient. The disorders related to voice box and other speech organs are treated with precise care at the centre.

The disorders that are in early stage are managed through behavioural therapy sessions and surgical interventions are employed only if the disorder demands it. Voice disorders related to serious issues like vocal cord cancer are treated by head and neck cancer surgeons using endoscopic carbondioxide laser surgery or open surgery, when required.

Dysphagia means difficulty in swallowing. Swallowing disorders can be due to various problems related to nervous system, throat, voice box or food pipe. Patients with swallowing problems are assessed and treated at the centre. Swallowing problems which require intervention are treated as per the anatomical area of involvement by various specialists.

The centre is a multi discplinary one that work in collaboration with the other departments like Neurology, Gastroenterology, Endocrinology, Pulmonology, and Clinical Psychology/Psychiatry.
DEPARTMENT OF SPEECH, SWALLOWING, AND HEARING
Dr. Reshmi M. Nair
Visiting Consultant
Qualification
MBBS, DLO, MS (ENT), Diplomate of National Board (ENT)
Experience
Worked as Consultant laryngologist at Madhavam laryngology clinic, visiting consultant at Renai Medicity, Kochi and Associate Consultant at Department of Laryngology, Aster Medicity,Kochi.
Worked as Senior Consultant and department in -charge, Department of ENT, Rajagiri hospital, Aluva from April 2015-September 2018.
Worked as Consultant ENT surgeon at PVS Hospital, Kochi from June 2013- February 2015.
Worked as Consultant Laryngologist at Dr. Noushad's ENT hospital & research centre, Vytilla from December 2012-April 2016.
Worked as tutor in Department of ENT, Cooperative medical college Kochi.
Worked as ENT surgeon at Akshaya hospital, Ernakulam from June 2005-March 2006.
Other Information
Disorders Treated at the Centre:
Abductor Spasmodic Dysphonia
Aging Voice
Airway Reconstruction
Airway Stenosis Treatment
Aphonia
Care of Professional Voice
Change in Voice
Choking on Food
Contusions on Vocal Cord
Cough with Thick Mucus in Throat
Coughing Up Blood
Coughing Up Phlegm
Decreased Projection
Difficulty Articulating
Difficulty with Vocal Range
Diseases of Vocal Cords
Dysphagia
Dysphonia
Effortful Singing or Talking
Epiglottic Growth
Excessive Phlegm
Fiberoptic Laryngoscopy
Flexible Laryngoscopy
Food Getting Stuck
Granulomatosis with Polyangiitis (Formerly Called Wegener's) of the Throat
Growth in Throat
Hoarseness
Immobile Vocal Folds
Infection in Throat
Knot on Side of Throat
Laryngeal Electromyography
Laryngeal Framework Surgery
Laryngeal Function Assessment
Laryngeal Stenosis
Laryngeal Tracheal Reconstruction
Laryngeal Videostroboscopy
Laryngitis
Laryngomalacia
Laryngopharyngeal Reflux
Laryngoscopy
Larynx Cancer
Larynx Squamous Cell Carcinoma (SCC)
Leak in Trach
Lesion in Throat
Loss of Voice
Loss Voice Singer
Mixed Spasmodic Dysphonia
Muscle Tension Dysphonia
Nasally Sounding
Pain Vocal Cords
Painful Swallowing
Paralysis of Larynx
Pharyngitis
Polyp of Larynx
Polypoid Corditis Videostroboscopy
Polyps in Air Way
Problems with Vocal Cord
Professional Voice Care
Pronunciation Problems
Raspy Voice
Resonance Disorder
Sarcoidosis
Spasmodic Dysphonia
Speech Not Clear
Speech Problems
Stenosis of Larynx
Stenosis of Trachea
Stroboscopy
Subglottic Stenosis
Swallowing Difficulties
Swallowing Disorders
Swallowing Problems
Talking Problem
Throat Constriction
Throat Discomfort
Throat Muscle Spasms
Throat Obstruction
Throat Problems
Throat Ulcer
Tracheostomy Change
Tracheostomy Concerns
Tracheostomy Management
Tracheostomy Removal
Tracheal Stenosis
Tracheostomy
Trouble Speaking
Trouble Swallowing
Trouble with Speech
Uneven Cords
Unilateral Paralysis of Larynx
Unilateral Paralysis of Vocal Cords
Unilateral Partial Paralysis of Larynx
Unilateral Partial Paralysis of Vocal Cords
Velopharyngeal Dysfunction (VPD)
Velopharyngeal Insufficiency (VPI)
Videostrobe
Videostroboscopy
Vocal Cord Bowing
Vocal Cord Buildup of Scar Tissue
Vocal Cord Cancer
Vocal Cord Clearance
Vocal Cord Diseases
Vocal Cord Dysfunction
Vocal Cord Infection
Vocal Cord Inflamed
Vocal Cord Nodules
Vocal Cord Palsy
Vocal Cord Paralysis
Vocal Cord Polyps
Vocal Cord Problems
Vocal Dysfunction
Vocal Fatigue
Vocal Fold Erythema
Vocal Fold Paralysis
Vocal Fold Polyp
Vocal Paralysis
Voice Disorders
Voice Disturbance
Voice Loss
Voice Problems
Weakness in Voice
Zenkers Diverticulum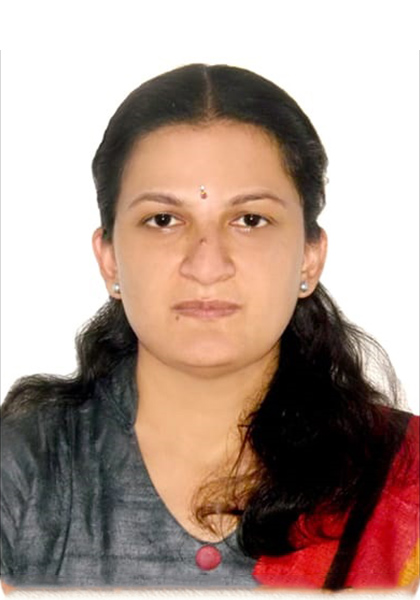 Dr. Reshmi M. Nair
Visiting Consultant